Pool owners can relate when it comes to dealing with high energy bills from pool heaters or cleaning the water every day. Fortunately, there's a solution: Retractable pool enclosures. You'll be surprised with the many benefits of retractable pool enclosures!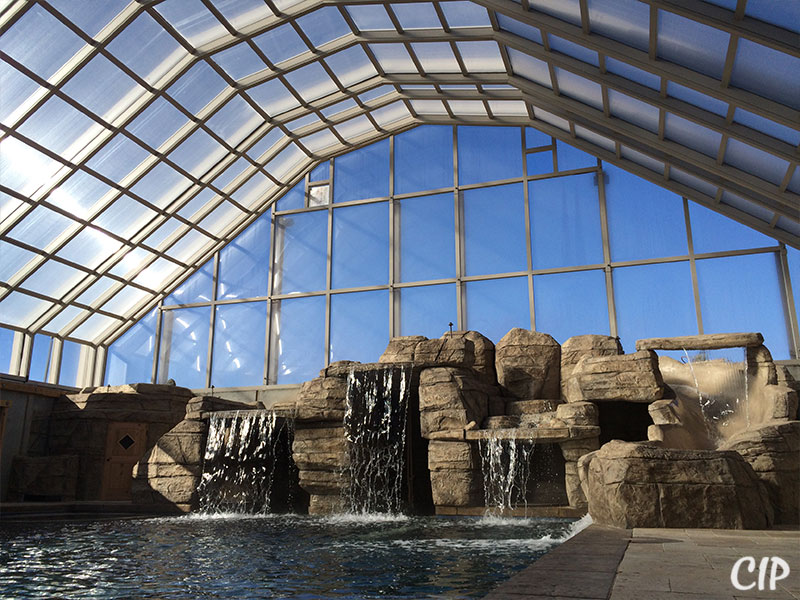 Are you thinking of getting a retractable pool enclosure? If you're still hesitant about investing, look into the benefits of retractable pool enclosures and see how it pays off in the long run.
Benefits of Retractable Pool Enclosures
As the name suggests, retractable pool enclosures allow you to retract the structure. That way, you can open it up during a sunny day then cover the pool after use or during inclement weather.
If you're wondering about the advantages these enclosures offer, we list them down below:
Easy Cleaning
A considerable challenge many pool owners face is the cleaning and maintaining their pools. It's challenging to clean and manage all the dirt and debris that finds its way into the pool. You may come across small animals, insects, branches, leaves, among other fallen debris.
Because of all the dirt and debris, owners tend to spend more time keeping the pool clean rather than enjoying their time swimming. With pool enclosures, pool owners will spend less time and effort having to remove unwanted debris.
Furthermore, a pool enclosure protects the pool from harsh weather, lessening the need to replace pool covers, liners, or filters.
Less Chemical Usage
Every pool owner knows that maintaining a clean swimming pool ensures that the water is chemically balanced. Doing so will ensure a healthy and enjoyable swimming experience.
However, adding excessive amounts of pool chemicals to adjust or stabilize pH levels can lead to eye and skin irritation for swimmers. If you don't add enough pool chemicals, it can result in cloudy or green water from algal and bacterial accumulation.
A retractable pool enclosure can reduce the number of pollutants, pathogens, and phosphates entering a pool. In return, it will reduce the need to add more harsh pool chemicals without negatively affecting your pool's appearance.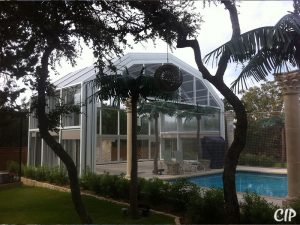 Fewer Expenses
Pool maintenance can be quite costly, with all the chemicals, tools, and pool products you need to invest in. The same goes for the pool heating costs, which can take up a chunk of your budget for energy bills.
When you invest in a retractable enclosure, you can reduce the long-term expenses, from cleaning products to heating. Enclosures will keep the cold out by trapping the sun's heat in, helping to keep pool water at a consistently warm temperature. That way, you won't need to heat and reheat your pool to enjoy your swim.
Moreover, your pool experiences less contamination, evaporation, and water depletion. You get to save on chemicals, cleaning instruments, and expenses related to refilling pool water!
Have Fun Everyday
Retractable pool enclosures mean that everyone can enjoy the pool no matter the weather, condition, or season. It can make your pool or patio area the central gathering for poolside play, entertainment, and social gatherings. Invite everyone to your space and enjoy the waters without worrying about the future weather forecast.
We offer tailor-made pool enclosures to fit individual spaces, meeting pool owners' unique preferences for the best indoor and outdoor fun. 
Versatile
When you have access to your pool all year long, you don't only have a space to enjoy the outdoors during the winter. You also get your own gym to improve your health no matter the season.
Swimming pools go beyond recreation and amusement – You can also use them for exercise. Swimming is one of the best exercises because it builds strength, endurance, and cardiovascular health without impacting one's bones and joints.
That way, you can achieve your fitness goals without requiring a home gym or gym membership. You get to go swimming and work your mind and body any time of the year, in the comforts of your own home.
Besides that, swimming has many other benefits. It's an excellent exercise for those who have disabilities, injuries, arthritis, or other conditions that make high-impact workouts challenging. Furthermore, swimming helps with our mental health, combating the winter blues!
Enclosures Look Great
You get the best of both worlds with a retractable pool enclosure. If you want the option of covering your pool but still want airflow coming from the outside, then retractable enclosures are the optimum choice.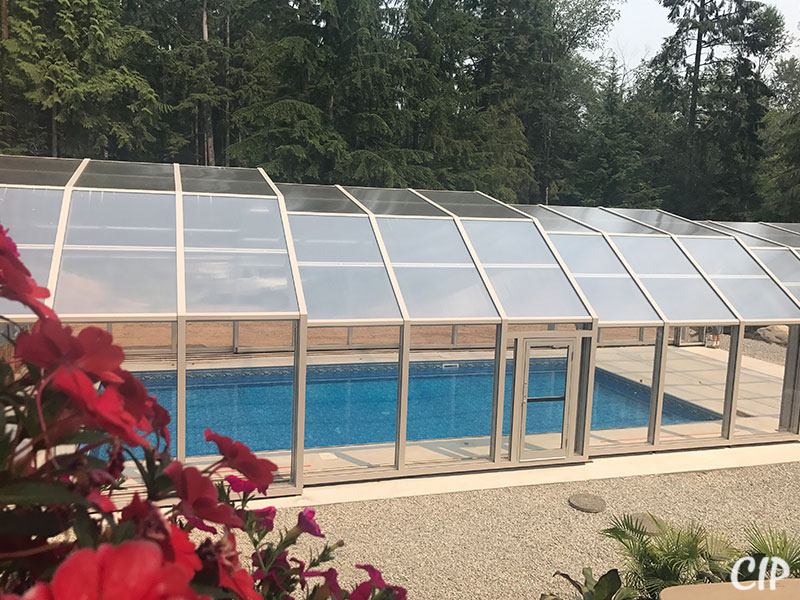 Depending on your preference, you can find different types of retractable pool enclosures. There are models with high walls for more space or low-profile enclosures for pool protection without altering the view of your yard. However, with low-profile enclosures, you can swim and enjoy the pool while fully extended, but you can't stand up unless it's retracted.
You can also find retractable pool enclosures with a push-button to automatically cover or uncover the pool, making it more convenient.
Not only do retractable pool enclosures have designs promoting functionality. You can choose between pre-made or customized enclosures that match your house's design. The aesthetically pleasing architecture will surely improve the way your yard looks.
We're aware that pool owners also prioritize their yard's look for unique outdoor retreats. That's why we offer pool enclosures that have the minimal and modern style blending into any space seamlessly. Our retractable enclosures have a sleek framework and clean lines that won't obstruct your surroundings, coming in various custom configurations.
Retractable Pool Enclosures Increase Security
Retractable pool enclosures help prevent debris accumulation and ensure security for children and animals. Enclosures can prevent small children and pets from falling into the water while playing outside. That way you can manage who and what enters the pool.
Benefits of Retractable Pool Enclosures: Conclusion
Retractable pool enclosures are an excellent investment as it helps homeowners maintain their pool while saving more money in the long run. Not only do you get to reap all the benefits mentioned above, but you get a safe and relaxing area that the entire household and visitors will enjoy all year long.
If you're interested in getting a retractable pool enclosure, don't hesitate to contact us for inquiries.